The Oilfield Chemistry Program (OFC) targets to tackle macroscopic problems via a fundamental understanding of the underlying molecular interactions.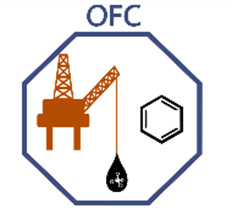 About the Program
Program Mission & Vision
To tackle large problems we seek to understand the fundamentals of the underlying molecular interactions. OFC is approaching problems that are pertinent to the Kingdom of Saudi Arabia and have zoomed in on five subtopics that covers key contemporary upstream challenges, they are:
Organic Chemistry Under Harsh Conditions
Inorganic Chemistry Under Harsh Conditions
Liquid-Liquid Interfacial Phenomena
Liquid-Solid Interfacial Phenomena
Light-Induced Phenomena
With this strategy we aim at providing high impact results that will contribute towards the advancement of science while at the same time leading to deployable technologies. Moreover, we are focusing on sustainability approaches while addressing the upstream challenges by developing new materials from sustainable Saudi resources as potential alternatives to the current commercial oilfield chemicals.
Program Outcomes
Development of resilient surfactant chemistries
Controlling liquid interfaces via targeted crystallization processes
Trash to treasure: Successful characterization of demulsification mechanisms associated with naturally occurring surfactants