Message from the Acting Director of Center for Integrative Petroleum Research (CIPR)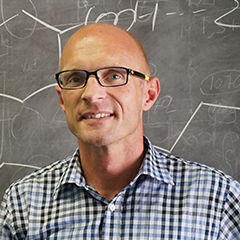 CIPR – the Center for Integrative Petroleum Research – aims to provide novel solutions to contemporary challenges in upstream E&P via basic research. We are situated on the Dammam Dome almost exactly where oil was first discovered in Saudi Arabia; it's a unique location where the first chapter of the oil and gas history of the Kingdom was written. As the research hub of CPG, with the world's largest oil producer as a neighbor and all the major service companies situated in the industrial ecosystem of the Dhahran Techno Valley, we are perfectly located to continue the saga. As expressed in the title of our Center, we have a multidisciplinary approach with an aim of making discoveries at the interface between the more traditional disciplines. This is also reflected in our portfolio of research programs within the Center, and I encourage you to find more details here on our website.
You might notice the CIPR team has diverse backgrounds ranging from physicists and chemists to petroleum engineers and geologists. It is this diversity along with the strong student interactions, our strong experimental capabilities that have been built over the past 5 years, and the integration and partnership of our CIPR researchers with the faculty of our College's academic departments across Geosciences and Petroleum Engineering, that gives the CIPR its cutting-edge soul. I welcome you to explore the capabilities of CIPR through this site and we are always open for additional questions.
Dr. Theis Ivan Solling
Director, CIPR