Message from the Acting Director of Center for Integrative Petroleum Research (CIPR)
At the heart of CPG is the Center for Integrative Petroleum Research (CIPR).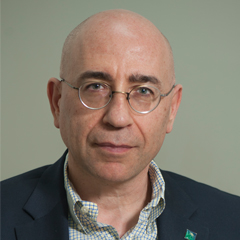 It plays the vital role of being the research arm of the College and embodies the shift toward research and research-intensive education at CPG. The research programs that underpin the value and essence of CIPR are dynamic and are being defined and modified continuously to suit the ever-changing oil and gas Exploration and Production (E&P) environment. This research activity also geared towards complementing the educational program of CPG.
The presence of CIPR offers an opportunity to develop various industrial consortia and engagements that will provide students an access to a world-class and uniquely valued opportunity. CIPR is also in the process of establishing a uniquely functional organization that embodies a high level of integrated research and research-intensive educational capabilities and offerings. The fundamental approach is the development of high-quality research laboratory facilities housing all modern and state-of-the-art equipment with various industry collaborations to enhance the learning experiences of the faculty, researchers and the students.
The CIPR Programs are expected to deliver unique and world-class products, processes and workflows that will have direct relevance and long-lasting and sustainable impact on the economic development of the Kingdom.
Dr. Mazen Y. Kanj
Acting Director, CIPR