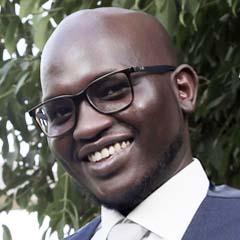 Tel:
+966 (013) 860-2167/94459
Location:
Bldg. 78, Rm. 6108
Mahmoud A. Mohamdin
Safety Officer, Laboratory Technical Support & Services
Mahmoud joined Petroleum Department in 2019. He is Knowledgeable about potentially hazardous materials or practices. He has outstanding organizational skills, excellent communication skills with the ability to present and explain health and safety topics. He is currently working as a Safety Officer, for the College of Petroleum Engineering and Geosciences.
Educational Qualification
B.S., Industrial and Systems Engineering – KFUPM – 2013
Certified from International Association of Safety Professionals – IASP – 2018