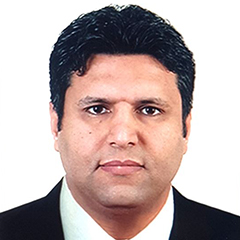 Location:
Bldg. 76, Rm. 1247
Emad Mohammed
PE Software Manager, Department of Petroleum Engineering
Having worked as both Petroleum Engineer and Programmer for the past 10 years enhanced a lot my understanding of the fully Integrated Asset Models and how to operate the field in an optimum way. Working for Saudi Aramco which is the biggest operating oil company and Schlumberger which is the biggest services company gave me the opportunity to deal with high standard professionals and enriched my knowledge by dealing with the industry latest technologies.
Educational Qualification
B.S., Petroleum Engineering (Hons.), Suez Canal University, Egypt, 2009.
Research Interests
Digital Oil Field.
Production Technology.
Data Mining and Artificial Intelligence
Selected Publications
"Artificial Intelligence Methods in estimating the Minimum Miscibility Pressure (MMP) required for Gas Flooding" – 2011, SPE paper contest, Riyadh, Saudi Arabia.
"Permeability Prediction Based On Hydraulic Flow Unit Identification of a Heterogeneous Carbonate Reservoir" – 2011, Second Saudi Conference, Jeddah, Saudi Arabia.
"Prediction of Bubble Point Pressure and Formation Volume Factor using Artificial Intelligence Techniques" – 2011, Second Saudi Conference, Jeddah, Saudi Arabia
Awards & Honors
Global "Performed By Schlumberger" Bronze Medal, 2017
Certified NeXT