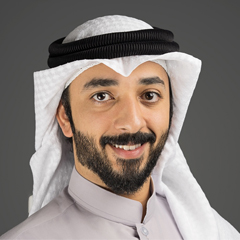 Location:
Bldg. 78, Rm. 1061
Eassa Abdullah
Laboratory Engineer, Laboratory Technical Support & Services
Eassa joined Petroleum Engineering Department in 2016. Eassa is currently working as a laboratory instructor/researcher. His main responsibilities are:
Teaching Reservoir Rock and Fluid Properties (PETE 206).
Giving consultancy SPE student chapter. (SPE – KFUPM Student Chapter).
Conducting researches in different fields.
Previously, in 2014, he joined American University of Sharjah, and Port of Fujairah as a research assistant.
Educational Qualification
B.S. in Petroleum Engineering, King Fahd University of Petroleum & Minerals, KSA (2011).
M.S. in Sustainable Engineering & Resource Recovery, University of Boras, Sweden (2014).
Course in Engineering System Management, American University of Sharjah, UAE (2016).
Research Interests
Reservoir characterization
Reservoir modeling.
Petrophysics.
Impact of heterogeneity on reservoir quality..
Unconventional hydrocarbon resources
Selected Publications
Developing a Generalized Correlation to Obtain Steady-State Based Permeability Using a Probe Permeameter, Eassa Abdullah; Mobarak Baatiyah; Jaber Aljabri; Mashaer Alfaraj; Mohammed Al-Otaibi; Ammar ElHusseiny; Olalekan Alade https://onepetro.org/SPERCSC/proceedings/22RCSC/3-22RCSC/D031S016R004/515724
Removal of Wax Deposit from Tight Formation Using Ultrasonic Cavitation with Thermochemical Heat Source, Olalekan Alade; Eassa Abdullah; Mashaer Alfaraj; Jafar Al Hamad; Amjed Hassan; Mohamed Mahmoud; Dhafer Al Shehri; Theis Ivan Solling; Ayman Nakhli https://onepetro.org/SPEATCE/proceedings/22ATCE/3-22ATCE/D031S056R002/509408?searchresult=1
Application of a Pickering Emulsified Polymeric Gel System as a Water Blocking Agent Tinku Saikia, Abdullah S Sultan, Syed R Hussaini, Assad Barri, Nur Iman Khamidy, Abdulmalek A Shamsan, Eassa Abdullah, Ammar Al-Ramadhan, Ayman Almohsin, Mohammed Bataweel. https://doi.org/10.1021/acsomega.1c02956
Composite Delamination Modelling Using a Multi-Layered Solid Element Issam Tawk, Pablo Navarro, J-F. Ferrero, Eassa Abdullah, https://www.researchgate.net/publication/289633897_Amultilayered_Solid_Element_used_to_Model_Composite_Delamination
Mode I Delamination Modelling in a Composite Plate using the Plate Behavior of a New Multilayered Solid Element, Eassa Abdullah, Issam Tawk, J-F. Ferrero, J.-J. Barrau https://www.researchgate.net/publication/232927922_Mode_I_Delamination_Modelling_in_a_Composite_Plate_using_the_Plate_Behavior_of_a_New_Multilayered_Solid_Element
Bacterial endotoxin in menstrual effluent as a case of spontaneous abortion and preterm labor, M. M. Farrag, E. A. Foaud, M. A. E. Metawie, Eassa Abdullah, Z. Elmahdy https://www.researchgate.net/publication/246416141_Bacterial_endotoxin_in_menstrual_effluent_as_a_case_of_spontaneous_abortion_and_preterm_labor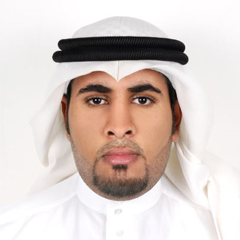 Tel:
+966 (013) 860-92382
Location:
Bldg. 78, Rm. 1008
Ammar M. Al-Ramadhan
Laboratory Engineer, Laboratory Technical Support & Services
In 2011 Ammar graduated from KFUPM with B.S. in Petroleum Engineering. He has a diverse work experience from Sales to Academic and Oil field. 2016 – 2018. Drilling Fluid Engineer/ Mud Engineer with MB Petroleum Services. 2012 – 2016. Petroleum engineering Trainer/Instructor with Petroleum and Natural Gas Institute of Technology and Training. 2011 Sales engineer with Arif Al-Saeed Advanced Technology Corp. Provided analytical & educational instruments & equipment university labs.
Educational Qualification
B.S. in Petroleum Engineering from KFUPM, 2011.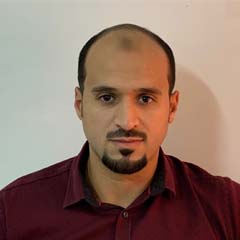 Location:
Bldg. 78, Rm. 1068
Ali Abdulwahab Oshaish
Laboratory Engineer, Laboratory Technical Support & Services
A dedicated and self-motivated petroleum engineer with +10 years' experience, working with technology leaders in the oil and gas industry. My work experience was gained mainly in two areas. I have spent the 1st 4.5 years, after graduation, working with Schlumberger in well logging and wireline services. Then, I have joined Cameron to work for 6 years in the industry of surface production and completion systems. My vision is to exploit the acquired experience and work-related knowledge along with the intellectual curiosity and scientific passion in the research and development sector. My goal is to develop new ideas, improve the current practices and find innovative solutions related to the areas of formation and well integrity evaluations as well as surface completion and well control systems.
Educational Qualification
B.S. in Petroleum Engineering (2006-2010), King Fahd University of Petroleum & Minerals, Dhahran, Saudi Arabia.
IN PROGRESS, M.S. in Petroleum Engineering (started in 2021)
Trainings:
The stack up test of "Fluted Mandrel Hanger (FMH)" (Apr 2019)
PEPTEC-2 (OH) and PEPTEC-2 (MDT), Schlumberger Advanced Wireline Training (Oct to Nov 2013)
PEPTEC-0 and PEPTEC-1, Schlumberger Wireline Training (May to Aug 2011)
Summer Training, Drilling & Measurement, Schlumberger Oilfield Services
Research Interests
Well logging and formation evaluation
Casing / cement evaluation.
Dielectric, Induced Polarization and NMR applications
Selected Publications
Hassan, A., Mohammed, E., Oshaish, A., Badhafere, D., Ayranci, K., Dong, T., … & Mahmoud, M. (2023). Prediction of Total Organic Carbon in Organic-Rich Shale Rocks Using Thermal Neutron Parameters. ACS Omega.
‏Oshaish, A., Hassan, A., Mahmoud, M., El-Husseiny, A., Al-Ofi, S., & Al-Yaseri, A. (2022). Evaluating the rock wettability using multi-frequency dielectric measurements: A review on the fundamental concept and experimental approach. Journal of Petroleum Science and Engineering

, 111177.‏

Hassan, A. M., Elsayed, M. K., Oshaish, A. A., Al-Ofi, S. M., El-Husseiny, A. A. H., Abu-Mahfouz, I. S., … & Attia, H. M. (2022, October). A New Workflow to Study the Impact of Artificial Maturations on the Petrophysical Properties of Unconventional Shale Rocks. In ADIPEC

. OnePetro.‏
Awards & Honors
Winning Schlumberger Excellence Award in Service Quality in 2018.
First-Class Honors BSc. from King Fahd University Petroleum & Minerals.
Winning "College of Engineering Science Outstanding Student Award" in Petroleum Engineering, 2009