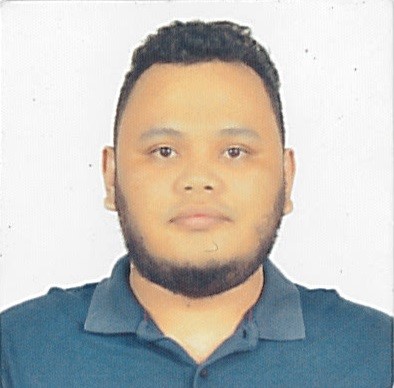 Location:
Bldg. 76, Rm. 2182
Nashief M. Macud
Administrative Assistant, Department of Petroleum Engineering
Nashief M. Macud Serves as sole breed winner of the family. He completed his diploma in Computer Engineering at Iligan Computer Institute, Mindanao Philippines in the year 2010. He worked in AL ASRY ELECTRIC LTD in Second Industrial City Dammam K.S.A from the year 2012 up to 2018 as an Administrative Secretary
He started working at the Petroleum Engineering Department in the College of Petroleum and Geoscience, KFUPM, Al Khobar K.S.A Since Feb 2020.
Some of his duties are maintaining files, Processing expenses, and Reimbursement, answering phone calls, sending Emails to professors whenever there is a memo, and by simply assisting the Chairman and faculties of the Department of Petroleum Engineering. Accordingly, he is now experiencing an awesome but challenging role of becoming as Administrative Assistant.
Educational Qualification
Diploma in Computer Engineering at Iligan Computer Institute in Iligan City, Lanao Del Norte Mindanao, Philippines