College of Petroleum Engineering & Geosciences is pleased to announce that King Fahd University of Petroleum & Minerals students won second prize, Selley Cup,​ of the Global Imperial Barrel Award (IBA) Competition which was organized virtually by the American Association of Petroleum Geologists (AAPG) on June 5th and 6th, 2020. This was the first ever win for any Middle Eastern university in this global competition since its beginning from 2007.
AAPG's Imperial Barrel Award Program (IBA) is an annual prospective basin evaluation competition for geoscience graduate students from universities around the world. University teams compete to win scholarship funds for their geoscience department and the international recognition that comes from competing or winning in the competition. The program is rigorous and contributes to AAPG's mission of promoting petroleum geoscience training and advancing the careers of geoscience students. IBA experience is the best preparation for students time, focus, and energy necessary to have a successful career in the upstream energy business.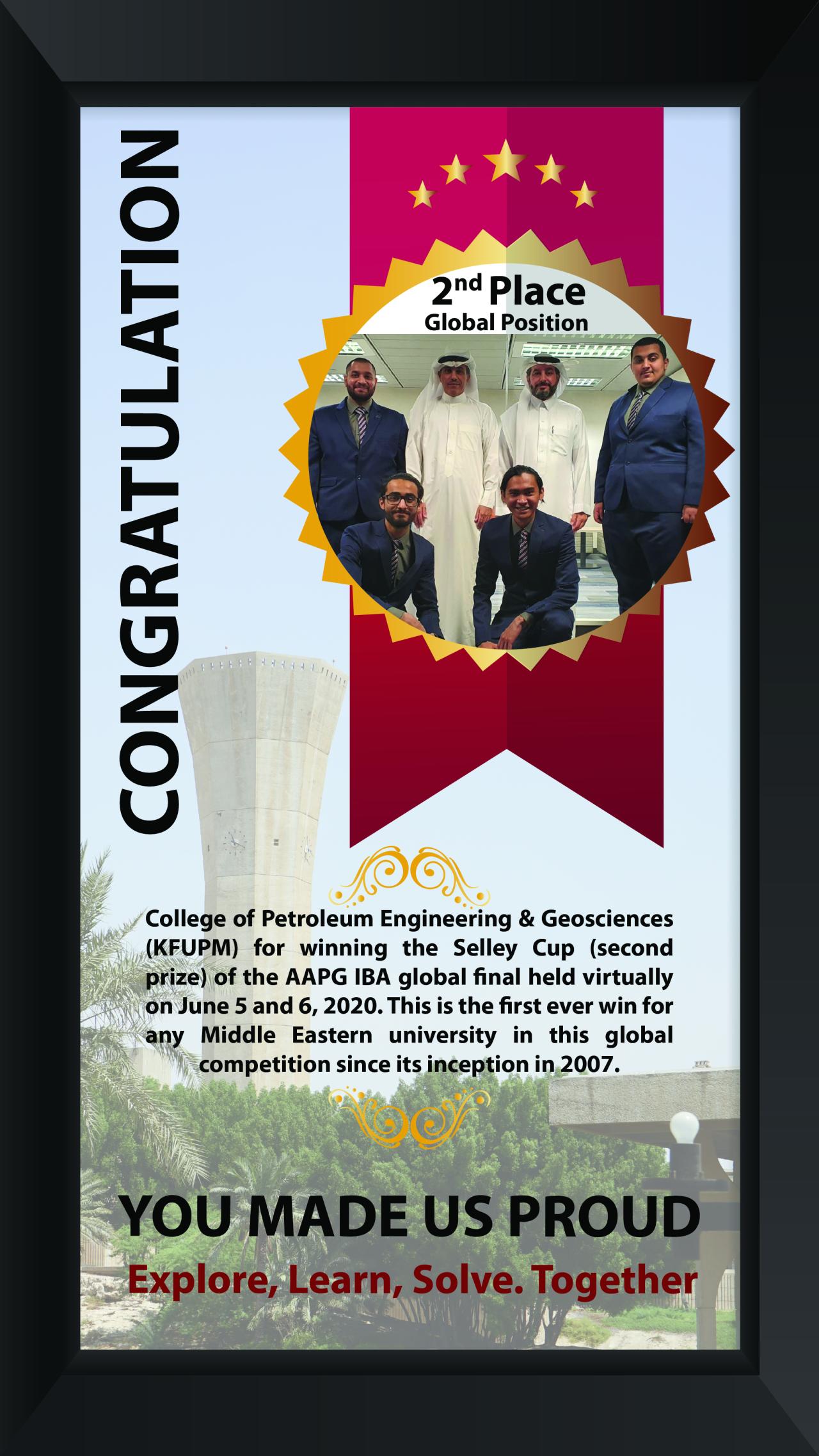 ​The team members were: Mohammad Naveed, Ignatius Argadestya, Mohamad Al-Dubais, and Fawaz Al-Qahtani; and were supervised by the academic and industry mentors Dr. Khalid Al-Ramadan (KFUPM) and Dr. Mahdi AbuAli (Saudi Aramco), respectively. ​Congratulations to all the students and their advisors from CPG family.