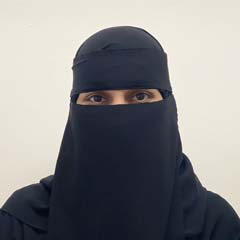 Tel:
+ 966 (013) 860-8693
Fax:
+ 966 (013) 860-8663
Location:
Bldg. 76, Rm. 1101
Zainab Hussain Al-Safar
HR Specialist, Finance & Administration Department
Goal-oriented and skilled HR person. Holding experience in creating Job Descriptions, sourcing of qualified candidates, conducting interviews and hiring, analyzing Psychometric and Skills Assessments' results and investigating in behavioral abuse cases.
Educational Qualification
Bachelor of Health Information Management & Technology (First Honorary Degree) from Imam Abdulrahman bin Faisal University in 2013.