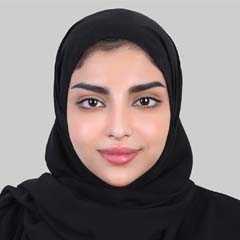 Location:
DTV Bldg. 248 (PEGTC), Rm. 227
Rawan Ahmed Al-Shammari
Software Engineer, Laboratory Technical Support & Services
Rawan graduated from University of Hail with a Bachelor Degree in Software Engineering. She joined the Department of Remote Sensing on November 16th in 2022 as a Programmer and as a part of the Multimedia Team. Passionate about Graphic Design, Editing Videos and a little into 3D Modeling.
Educational Qualification
B.S. in Software Engineering from University of Hail (2021).
Research Interests
3D Modeling.
Remote Sensing.
AI & Machine Learning.
VR/AR/MR Technology.