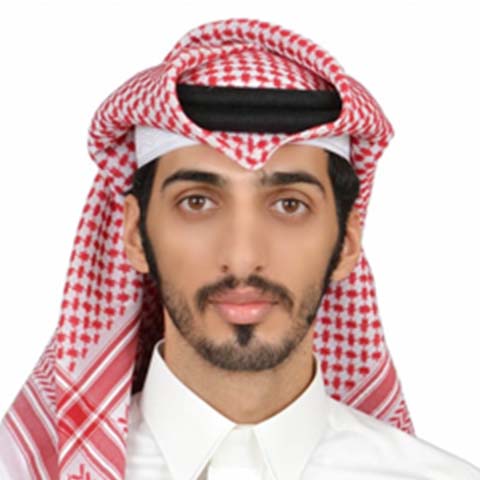 Tel:
+ 966 (013) 860-94459
Nasser Quriyan AlHajri
Safety Officer, Laboratory Technical Support & Services
Nasser Alhajri is recently joined the College of Petroleum Engineering & Geosciences Department (CPG) at KFUPM, he is privileged to work within the Occupational Health & Safety Environment team (OHSE) holding position as Safety Officer. Mr. Nasser has been certified as Mechanical Engineering Technology (MET) by Saudi Council of Engineers (SCE) as well as he has accomplished lots of professional certifications included Risk Management Professional (PMI – RMP), General OHSA in oil & Gas field (H2S, SMART Driving, SWA, etc.), Primavera P6 Professional Fundamentals, and SAP PM maintenance which including the activities of Supply Chain, Warehouse, & Operations relates. Additionally, Mr. Nasser's interests into volunteer's work such events/activities; he is still one of an active member of Sigma Lambda Beta International Fraternity Inc.(SLB), he has volunteered during an academic school with such as Saudi Arabian Cultural Mission (SACM) for representing the culture of a KSA and supporting the member at events inside/outside of university. Beside Mr. Nasser received appreciation certificates by Hemmat Kafeef towards for his excellence work in a collaboration support with the team member for achieving their goal objectives during a certain of time, and he also obtained personally accomplishments & awards, and more for his development knowledge & experiences. Mr. Nasser is an enthusiastic, ambition, energetic, and an individual independent team member who has spent over the last two years work experience in oil & gas field – logistics industry.
Educational Qualification
B.S. Mechanical Engineering Technology, Purdue University Northwest (PNW), Indiana, USA. (2018)
Research Interests
Oil & gas exploration field services industry, drilling etc.
Automotive vehicles for the diesel & gasoline of heavy equipment & small cars include its design & manufacturers.
Civil 3D, SAP Software System, Primavera P6, SolidWorks, 3D-Printing & PLC.
Preventive & Planning/Control Maintenance.