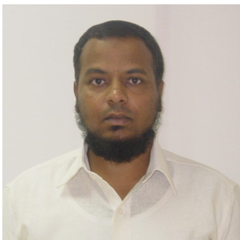 Tel:
+ 966 (013) 860-1868
Fax:
+ 966 (013) 860- 8649
Location:
Bldg. 76, Rm. 1114
Mohammed Muzammil ur Rehman
Procurement Specialist, Finance & Administration Department
Gained more than 12 years in various fields of procurement, contracts preparation and framework agreement of large different materials, chemicals and drilling equipment and services, vast experience in EPCC projects and Petrochemicals plant, etc.
Areas of Expertise : Purchasing, Expediting, SAP MM, Negotiation, Terms conditions, Procurement strategy, Procurement plan, MS office, Incoterms 2010,Vendor Qualification, commercial evaluation and continous improvement
Educational Qualification
Master of Business Administration
Bachelor of Commerce (B.Com)
Research Interests
Interested in Learning new supply chain techniques
Getting updated knowledge from Internet.