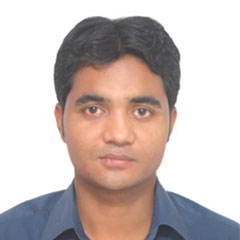 Location:
Bldg. 76, Rm. 1217
Mohammad Rameez Hussain
IT Specialist I, Laboratory Technical Support & Services
Mohammad is skilled Audio Video and IT Engineer with over thirteen years of Experience in AV and IT Systems covering the areas of; Design, Installation, Integration, Configuration, Final Testing and Team Management, Customer Support. Server, SQL, NAS, Networking, Desktop, Laptop, and LAN technologies. Currently supporting digital facilities at CPG.
Secondary Email: e-learning@kfupm.edu.sa
Educational Qualification
BA, Vinova Bhave University, India, 2006.
Diploma, Information Technology, Brainware (WBSC), India, 2005.
Diploma, Hardware & Networking, Brainware (WBSC), India, 2005.
2. CCNA, Indian Brainware (WBSC), India, 2007.