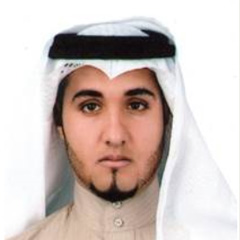 Location:
Bldg. 15, Rm. 6134
Hani Salman Al Mukainah
Engineer II, CIPR
Hani joined CIPR on Oct. 9, 2016 as a lab specialist.
Educational Qualification
B.Sc., Petroleum Engineering
Selected Publications
Al-Yaseri1*, A., Al Mukainah1*, H., Barifcani3, A., Iglauer1*, S. & Lebedev2M,.,(2016) "Impact of fines and rock wettability on reservoir formation damage".Geophysical Prospecting.Vol. 64(4): P860–874.