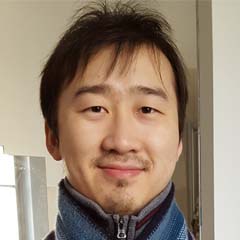 Tel:
+ 966 (013) 860-2621
Location:
Bldg. 76, Rm. 2137
Dr. Wei Zhou
Assistant Professor, Department of Geosciences
Dr. Zhou is an Assistant Professor at the Department of Geosciences of CPG. Before joining KFUPM, he was a research associate at the Univ. of Texas at Dallas from 2018 to 2020, and was a researcher at the Institut des Sciences de la Terre, Univ. Grenoble Alpes in France from 2020 to 2022. His research interest includes seismic data processing and imaging, full waveform modeling and inversion, time-lapse (4D) seismic monitoring, machine learning and high-performance computing.
Educational Qualification
Ph.D., Geophysics, Univ. Grenoble Alpes, France, 2016.
M.E., Geophysics, Univ. Chinese Academy of Sciences, IGGCAS, China, 2012.
B.E., Mathematics and Applied Mathematics, Beijing Normal University, China, 2009
Research Interests
Seismic data processing, Seismic imaging
Full wavefield modeling and inversion, FWI
Time-lapse (4D) seismic monitoring
Machine learning, Neural networks
High-performance computing
Selected Publications
Zhou W. and D. Lumley. Non-repeatability Effects on Time-Lapse 4D Seismic Full Waveform Inversion for Ocean-Bottom Node Data. Geophysics, 86(4):1–60, 2021.
Zhou W. and D. Lumley. Central-difference time-lapse 4D seismic full-waveform inversion. Geophysics, 86(2):R161–R172, 2021.
Zhou W., R. Brossier, S. Operto, J. Virieux, and P. Yang. Velocity model building by waveform inversion of early arrivals and reflections: A 2D case study with gas-cloud effects. Geophysics, 83(2):R141–R157, 2018.
Virieux J., A. Asnaashari, R. Brossier, L. Métivier, A. Ribodetti, and W. Zhou. An introduction to full waveform inversion. In Encyclopedia of exploration geophysics, pages R1–1. Society of Exploration Geophysicists, 2017.
Zhou W., R. Brossier, S. Operto, and J. Virieux. Full waveform inversion of diving & reflected waves for velocity model building with impedance inversion based on scale separation. Geophysical Journal International, 202(3):1535–1554, 2015