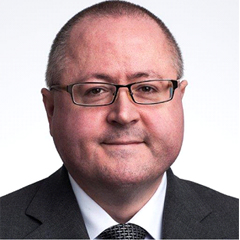 Location:
Bldg. 78, Rm. 1025
Dr. Kion Norrman
Research Scientist I, CIPR
Dr. Kion Norrman is currently a Research Scientist in the Center for Integrated Petroleum Research, College of Petroleum Engineering & Geoscience, King Fahd University of Petroleum and Minerals. He was a Postdoctoral Researcher at University of Waterloo, Canada (1997–1998) with a focus on fundamental gas-phase ion chemistry, followed by a one-year stay at the Danish Technological Institute, Denmark (1998–1999). He continued his work at Risø National Laboratory, Denmark as a (i) Postdoctoral Researcher (1999–2002), (ii) as a Researcher (2002–2005), and (iii) as a Senior Research Scientist (2005–2012). From 2012 to 2019 he worked as a Senior Research Scientist at the Technical University of Denmark. The work involved chemical modification/degradation phenomena at surface and interfaces in order to control/understand physical properties (1999–2005) in mainly polymer materials, which later on (2005–2019) was expanded to materials used within sustainable energy, such as organic solar cells and solid oxide fuel/electrolysis cells.
Educational Qualification
Ph. D., Chemistry, University of Copenhagen, Denmark, 1996.
M.S., Chemistry, University of Copenhagen, Denmark, 1993
Research Interests
Oilfield chemistry with focus on enhanced oil recovery
Chemical degradation phenomena in materials
Molecular understanding of solid-solid and solid-liquid interfaces
Selected Publications
Norrman, T. I. Sølling, M. Ceccato, E. Stamate, N. Bovet, S. L. S. Stipp, The chemical structure of organic layers at pore surfaces in Middle East reservoir rocks, Energy & Fuels 2018, 32, 11234–11242.