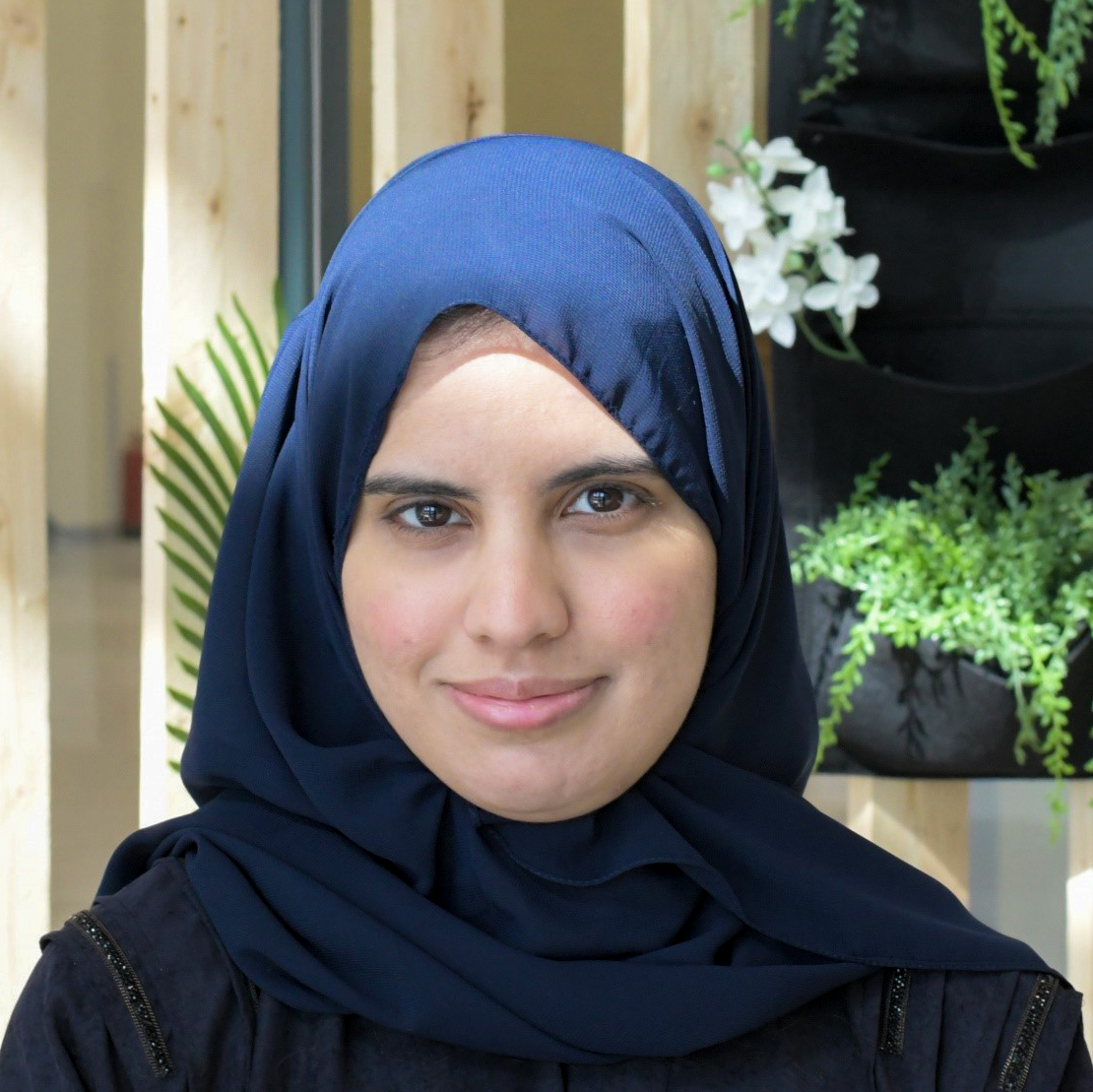 Location:
DTV Bldg. 248 (PEGTC), Rm. 227
Bayan Abdullah Aldahlawi
Programmer Remote Sensing Laboratory, Laboratory Technical Support & Services
Ms. Bayan graduated with a bachelor's in Computer Information Systems in 2018. Bayan excels with using the language of technology to present information in a clear and polished way. Besides website design, her skills also include graphic design, video editing. She is comfortable with modern web application architectures such as having a website front end and database back end, and she is experienced with querying information from sources such as the database and generating charts, tables, and graphs to present the information in a meaningful way. Bayan joined RSDS team on April 26th with her first day occurring during the work from home period. Despite the challenges, Bayan kept a positive attitude and put real effort into her assigned tasks, collaborating and working remotely. As regular work resumes back at the office. Bayan is on track to continue developing her technical skills in web development and she is the team authority on issues relating to the visual design and appearance of websites, apps, and other digital media. RSDS believes Bayan will continue to develop herself and contribute significantly to the strategic vision of the software development unit.
Assisting the Research Administration office helping Mr. Abdulwahab to administer the new Elements system for tracking publications and Dimensions system.
Working together with the other members of the software development unit on assigned tasks and especially working to enhance the visual design of the created software, and web applications including the design and layout of the various pages and the overall styling of the website and continuing to develop her range of technical expertise and ability to individually solve technical challenges, including the design of complete web applications including front end and back end
Soliciting guidance and feedback in order to stay productively engaged in various projects
Contributing to RSDS's graphic design expertise as well as video editing capability, as needed
Educational Qualification
B.S. in Computer Information Systems from Imam Abdulrahman Bin Faisal University (2018).