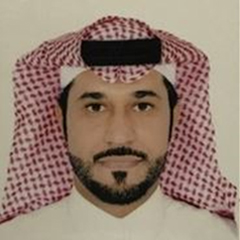 Location:
Bldg. 76, Rm. 2104
Fawaz Al-Anazi
Finance & Admin Manager, Dean's Office, Finance & Admin
A management professional with 14+ years of proven track record in core internal audit practices and risk assessment measures, possessing allied proficiency in quality assurance, seeking a challenging position with a dynamic company to contribute aforementioned skills in making tangible contributions to the operational bottom line of the company. In addition, managing business plan, minimize financial risk to the corporation through review & compliance functions related to contracting & procurement activities, external auditor consultation review, and employee development.
Mr. Fawaz has accomplished the following tasks;
Effectively led and contributed to the timely completion of 18 high-risk audits.
Developed and conducted quality assessment of Internal Auditing (IA) process.
developed a document addressing criteria and developmental needs for model auditor professional and determined the criteria that are needed to be a model auditor profession.
involved in the development of internal auditing business process dashboard in alignment with organizational goals/ standards.
Define the business control process.
Played a key role in setting up audit procedures, defined quality assurance review process, and enhanced resources utilization process.
Held several positions such as Quality Control and Audit Manager for Support Audit Division.
Educational Qualification
Executive MBA from KFUPM, 2015
B.Sc. Management in Informative System from King Fahad University, 2001
Awards & Honors
Recipient of Risk Management Assurance (Certificate) & Recognition (Certificate).