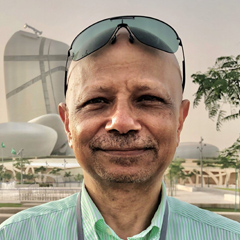 Location:
Bldg. 15, Rm. 3408
Dr. Mohamed Kandil
Research Engineer II, CIPR
Dr. Kandil joined CIPR on Feb. 4, 2013, as a Research Engineer II.
Educational Qualification
Ph.D., Chemical Engineering
M.E., Mechanical Engineering
Research Interests
Modeling, measurements and experimental design for thermodynamic properties of oil and gas at high pressure.