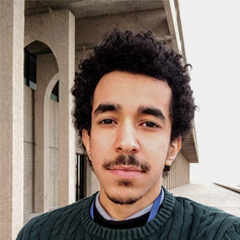 Location:
DTV, Ground Floor, 101
Abdullah K. Alabdulkader
Digital Media Specialist II, Laboratory Technical Support & Services
Mr. Alabdulkader has joined the Department of Laboratory Technical Support and Sevices in 2017. He graduated from Barry University with a Bachelor Degree of Science in Computer Information Science. Abdullah has also worked for PROEXPERT in Miami, Florida as a web developer for 9 months.
Educational Qualification
B.S., Computer Information Science, Barry University, USA, 2015.